Business Day
During this DrupalCamp we organize the VII Business Day, a day designed for companies and focused on facilitating networking and taking the pulse of the market.
WHAT ARE WE GOING TO DO?
10:00 a 10:30 Presentation
10:30 a 11:00 We meet - Who are you in 1 minute
11:00 a 14:00 We will debate, propose and specify in OpenSpace format on:

Internationalization.
Attract talent. 
How to set up an agency/company.
Remote work.
Collaboration.
And open to proposals.

14:00 a 15:30 We eat together
15:30 a 17:30 Continuation OpenSpace
17:30 a 18:00 Hindsight and Satisfaction
We know each other: In this space we will encourage interaction between the participants to get to know each other and break the ice, and create an environment conducive to networking.
 
Business Panel: Who are you? What are you looking for? Prepare your business cards because throughout the day you will have at your disposal a panel where you can explain your business and provide your contact information.
Open Space: Debate, propose, share experiences, define actions, around the different proposed topics.
Image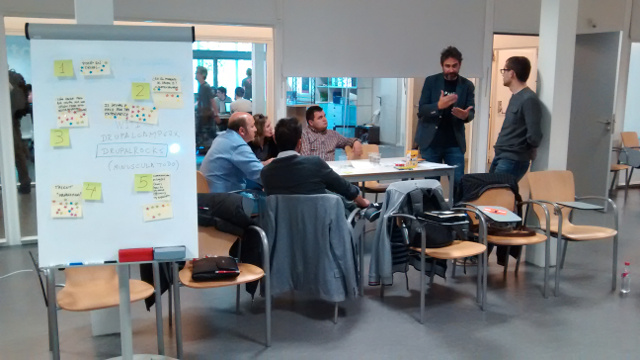 HOW TO PARTICIPATE IN BUSINESS DAY?
If you are a Gold or Silver sponsor, admission to the Business Day is included in the sponsorship.
If not, you will soon be able to buy your ticket.
WHEN IT WILL BE?
On Friday, June 3 at 10:00 a.m.
WHERE WILL IT BE?
Location to be determined. Hiberus Ecosystem.
MORE INFO
If you have any questions or proposals, we are at your disposal. Write an email to networking [at] drupal [dot] es or contact us through this form.
Image