Venue
As the venue for this DrupalCamp, we have chosen two locations, which will function as a single venue:
Main headquarters of the Official Chamber of Commerce, Industry and Services of Zaragoza. 
Hiberus Ecosystem, headquarters of Hiberus Technology.
Both buildings are located next to each other, about 150 meters apart, in a privileged location in Zaragoza, Paseo Isabel la Católica, in front of the main entrance of the José Antonio Labordeta Park and the Miguel Servet University Hospital and next to the stadium soccer. La Romareda Stadium and the Zaragoza Auditorium.
The area in which both buildings are located has a multitude of services around it, bars, restaurants, hotels, banks and all kinds of local businesses.
A 2-minute walk away we find a tram line 1 stop that allows us to reach the center of Zaragoza in 5 minutes.
Chamber of Commerce
The building occupied by the Chamber of Zaragoza was the former headquarters of the Trade Fair. In it, its 59-meter-high lighthouse tower stands out. It belongs to the neighborhood of La Romareda, in the south of the city, towards Teruel and Valencia.
It is located at the beginning of the Paseo Isabel la Católica, where the Paseo de Fernando el Católico ends, in front of the "Grande" José Antonio Labordeta Park and very close to the La Romareda Stadium and the Miguel Servet Hospital.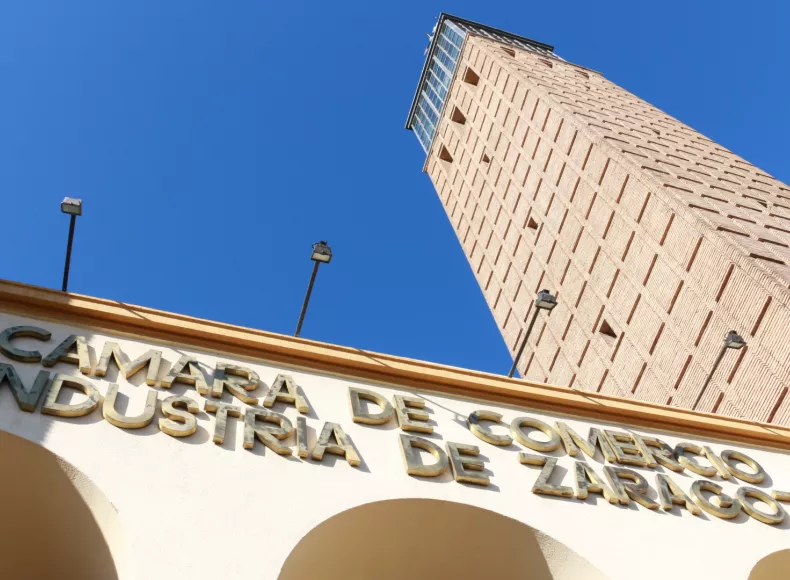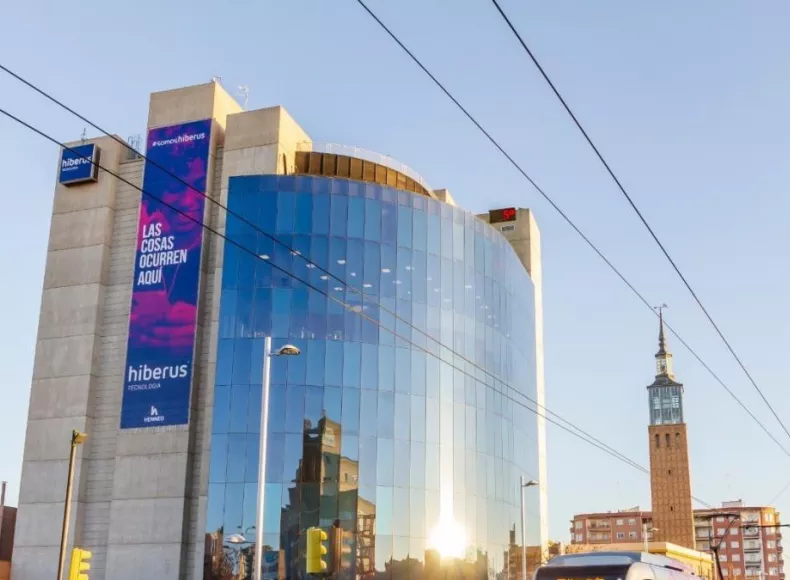 Hiberus Ecosystem
Hiberus Ecosystem has spaces to work, meet, have fun and relax.
The workspaces allow you to work comfortably with colleagues and clients, the shared spaces and rooms are perfect for meetings with teammates, while the breakout spaces are perfect for meeting or having a coffee with the rest of your colleagues.
In addition, Hiberus Ecosystem hides all kinds of corners with ping-pong, foosball or recreational tables.