Drupal 9 Training
As on previous occasions, during this DrupalCamp training sessions on Drupal will be given.
SCHEDULE
Wednesday 1 and Thursday 2 June from 8:00 a.m. to 2:00 p.m.
PLACE
Training rooms. Hiberus ecosystem
PRICE
€10. Symbolic price to avoid assistance problems
TEACH
Image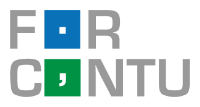 Are you interested?
You can buy your ticket for the training here.